We've found a gulf in quality between the best and worst motorway services in the UK, so it pays to plan your stop in advance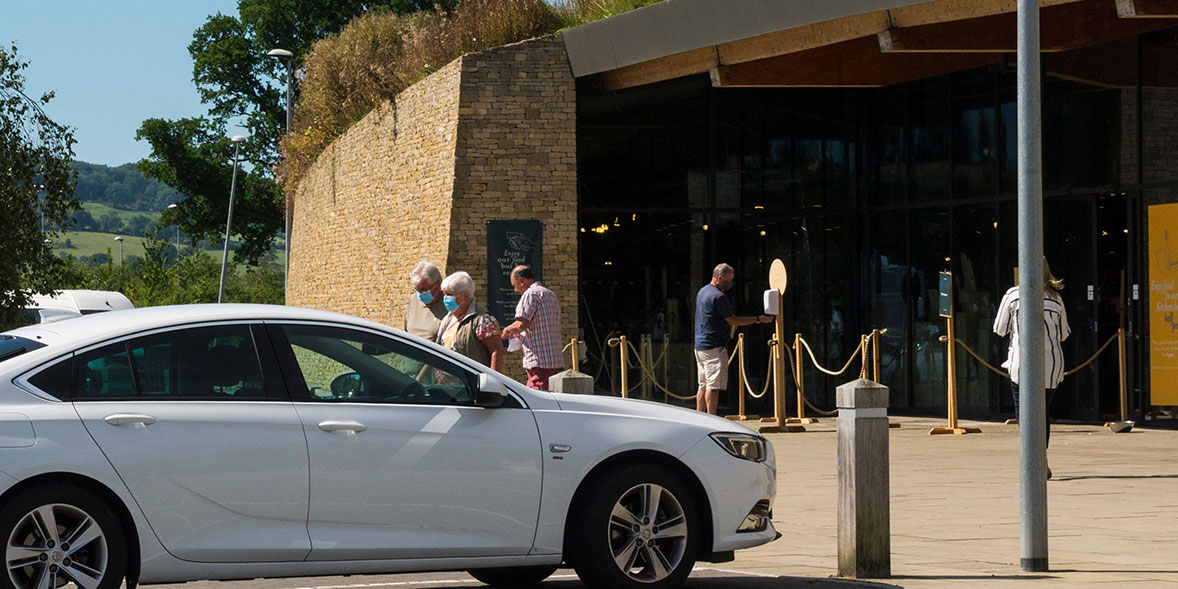 While no one visits motorway service stations for fun — with the possible exception of the three brilliant ones run by Westmorland — it is well worth planning your stop in advance, even if only to use the toilets before grabbing a cup of tea and a sandwich on the way out. Otherwise, as our survey reveals, you risk running into dirty facilities, bad food and poor social distancing. And possibly all for nothing, as you often only need to drive on a few miles to find a better service station. On the M1, for example, Donington (junctions 23A-24, 60%) is far superior to Trowell (junctions 25-26, 46%), as is Cairn Lodge (junctions 11-12, 69%) to Abington (junction 13, 49%) on the M74, and Tebay (junctions 38-39, 83%) to Killington Lake (junctions 36-37, 52%) on the M6. Use our table below to plan where you should and shouldn't stop on your next car journey. Based on the experiences of thousands of Which? members, we've rated nearly 70 service stations in a range of categories, including the range and quality of shops and food outlets, prices, convenience, cleanliness and ease of maintaining social distancing.
Best service station: Gloucester Services
Location: M5, between junctions 11A-12
Brand: Westmorland
Customer score: 86%
It's a disservice to describe the stop between junctions 11A and 12 on the M5 as a service station. Unlike the dreary buildings often found on motorways, Gloucester Services has a designer feel, with a roof carpeted in grass and the splash of a pond out the front of its floor-to-ceiling windows.  You can enjoy the view while tucking into homecooked meals such as fish and chips and steak and ale pie. You can also buy local produce from the 'fabulous' farm shop, including 'bread to rival any baker' and regional cheeses, such as Hereford Hop. No wonder visitors called it an 'essential part of a journey through Gloucestershire.' Verdict: The gold standard of service stations.
Best M6 services: Tebay Services
Location: M6, between junctions 38-39
Brand: Westmorland
Customer score: 83%
Despite the lovely lakeside location, don't be tempted to stop at the mediocre services at Killington Lake (52%) if you're driving north on the M6. Just 12 miles up the road, you'll find Tebay Services (run by the same company as Gloucester) nestled on a working farm in the Cumbrian hills. And, unlike Killington, the services actually do justice to their setting.  Parking's easy, it's impeccably clean and spacious and there's freshly prepared food on offer. If you're after a 'real knife-and fork meal', Herdwick lamb and homemade Cumberland sausages are likely to be on the menu, while 'gorgeous' Penrith fudge and an array of other local produce can be bought from the farm shop. Verdict: First-rate, family run rest stop.
Worst motorway services: Bridgwater

Location: M5, junctions 24
Brand: Moto
Customer score: 32%
Don't stop at Bridgwater. Even if you're desperate for the toilet. Not only is it terrible, but by the time you've left the M5, navigated two roundabouts, found a space in the cramped split-level car park and contended with the confusing layout and crowds inside, you may as well have driven the extra 12 miles to either Sedgemoor (52%) or Taunton Dean (57%) services.  You'll wish you had. Bridgwater earned one star in every category of our survey, including ease of social distancing and cleanliness, with recent visitors describing it as 'dirty', 'depressing' and 'unsafe', and others complaining of a urine smell and toilet paper strewn on the floor. Another simply said it 'should be demolished'.
Verdict: There's bad and then there's Bridgwater.