Find out what CBD is used for, what the evidence tells us, and the legal status of CBD in the UK
CBD – a chemical compound derived from cannabis – has enjoyed a meteoric rise in popularity to become one of the most talked about health trends of the moment.
But amidst this booming market there's a lot of confusion about what CBD is, exactly, whether it's legal, and if it actually works the way it's supposed to. Here, we answer some common questions to help you understand the facts behind the hype and headlines.
What is CBD?
CBD – short for cannabidiol – is a chemical compound extracted from the cannabis plant. It's thought to affect our cell- signalling system (the endocannabinoid system), which helps to regulate functions such as sleep, immune response and pain. This explains CBD's potentially wide-ranging application.
CBD is one of the cannabis plant's two most abundant compounds – the other being THC (tetrahydrocannabinol). Hemp refers to cannabis plants, which – containing less than 0.2-3% THC – can be grown legally. Marijuana, on the other hand, contains more THC.
THC has more pronounced psychoactive effects (produces a high), and is classified as an illegal substance.
What is CBD used for?
CBD is anecdotally popular for conditions such as anxiety, chronic pain and insomnia. Medical research is still in its infancy, but the World Health Organization (WHO) has stated that evidence currently suggests CBD is well tolerated and not addictive, and preliminary evidence shows that it may be a useful treatment for several medical conditions.
Is there any evidence for CBD?
CBD does have plenty of potential. But existing clinical studies for conditions such as anxiety, insomnia and chronic pain have been on such a small scale – or not yet conducted in humans – that it's impossible to draw firm conclusions. Larger-scale human trials are needed to investigate further.
There are currently studies being done in the UK into CBD
anxiety, psychosis and pain management in chronic illnesses. The most advanced research is into schizophrenia and rare forms of epilepsy. Current clinical trails mostly apply to higher-dose medical-grade CBD; it's not yet known if the concentration of commercial products is too low to have an effect.
Crucially, no official dosage guidelines have been agreed, but regulators have issued some advice about the upper limit. The  Food Standards Authority (FSA) says that some scientific studies suggest CBD can affect the liver if taken at higher doses, but the evidence isn't yet conclusive.
As a precaution, the FSA recommends that healthy adults do not take more than 70mg a day, unless a doctor agrees more. This is about 28 drops of 5% CBD.
Is CBD legal?
Pure CBD is legal, unlike THC, which is a controlled substance.  The Home Office says it's legal to grow industrial hemp containing up to 0.2% THC, with a licence.
However, this is commonly misunderstood as applying to CBD products. Technically, the legal limit of THC in finished CBD products is 0%. Consumable CBD products are now subject to regulation by the Food Standards Authority (FSA). Manufacturers must seek authorisation to market their products and will need to go through an FSA safety assessment.
This process is still ongoing, and the FSA hasn't authorised any CBD food product for sale yet – but this doesn't mean they aren't allowed to be sold. For now, manufacturers just need to have made a valid application for authorisation by the FSA.
What CBD products are available?
The most common forms of CBD are oils, sprays and vapes. It's also available as a topical cream or muscle balm.
But we've seen CBD pop up pretty much everywhere, from tea bags to cosmetics and even popcorn.  While there is an absence of robust evidence for over-the counter CBD products generally, experts are especially sceptical of topical CBD – which may not be absorbed in any effective way by the body – and CBD in food, which is often present in much too low a concentration to have any effect.
Can anyone not take CBD?
The  has today announced that pregnant women, breastfeeding mothers and people taking medication should not consume CBD products.  This is due to a study by the governments Committee on Toxicity (COT), which found there are 'potential adverse health effects'.
Does CBD have any interactions?
The NHS has issued guidance over using medical-grade CBD if you have kidney or liver issues, or are on blood-thinning medication.
What about CBD for pets?
The CBD craze is not just for humans. There's huge anecdotal interest among owners for treating their pet's anxiety, pain and other health issues with CBD. But while a wide range of pet CBD treats exists, there are no CBD products currently licensed in the UK for animal consumption.
There's very little evidence for the impact of CBD on animals, but feeding it to your pet could be dangerous. Many CBD oils have traces of THC, which is highly toxic for cats and dogs.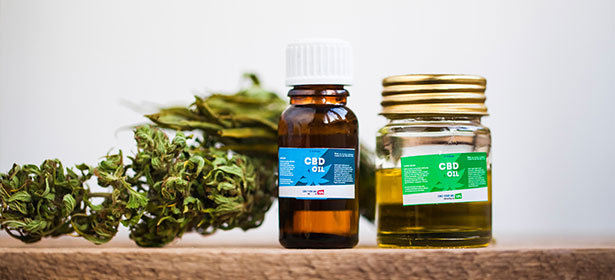 Can you travel with CBD oil?
You should exercise caution when travelling with CBD oil.  Even though pure CBD is legal in the UK as well as in many EU countries, it's not always clear how other countries' specific drug laws might apply to CBD products and what approach  enforcement might take.
There have been reports of people being caught out at airports with CBD oil – although this has been mostly in the US.