Find out if you qualify for energy grants from the government or energy suppliers to help make your home more energy efficient, cut your carbon footprint and reduce your bills
Support is available to help you pay your energy bills, plus grants and offers can help cover the initial cost of installing energy efficient features in your home. Find out about the different schemes and whether you qualify. The average household could be wasting hundreds of pounds each year because their property isn't energy efficient.
You may also be spending more money than you need to if you're eligible for help with paying your gas and electricity bills. Making your home more efficient will make it cheaper to run over time, and the changes you implement can help make it feel cosier too.
Help paying your gas and electricity bills
The Warm Home Discount gives £140 each year, mainly to pensioners and people who receive certain benefits.
The Winter Fuel Payment is a payment towards your winter heating if you're aged over 66 (you get more if you're over 80).
If winter is particularly cold, some households can get the £25 Cold Weather Payment for each week that it's below zero degrees.
Fuel Direct can help you manage your energy bills if you get Income Support, income-based Jobseeker's Allowance, income-related Employment and Support Allowance, Universal Credit or Pension Credit.
Free insulation and energy efficiency grants from energy suppliers
The Energy Company Obligation (ECO) provides grants for energy efficiency measures such as cavity wall insulation and loft insulation. You might also be able to get help with replacing an old, inefficient boiler or other heating system.
The ECO grants are provided by energy suppliers, rather than the government. The biggest companies are obliged to help households make energy-saving improvements.
They're mainly aimed at low-income households and those in vulnerable situations. However, the eligibility criteria for ECO are quite complex.
To find out if you could qualify, check the Simple Energy Advice website or call Home Energy Scotland on 0808 808 2282. Find out more in our ECO guide.
How much money could energy efficiency measures save you?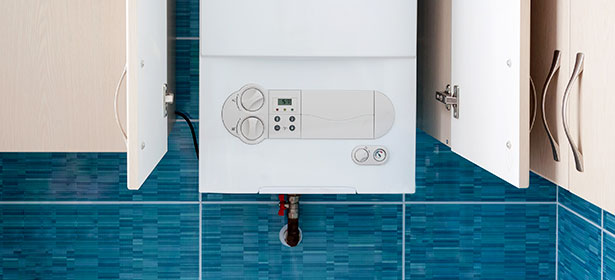 There are many ways to save energy and money in your home. Some, such as draught proofing and fitting energy-saving light bulbs, are cheap and easy to do.  Loft insulation and cavity wall insulation are relatively straightforward to install and will yield big savings. Solid wall insulation is more expensive, but the long-term savings can be even greater.
Other ways to save money on energy
As well as getting help to install energy efficiency measures to help cut your energy use, it's worth checking that you're on the best-value energy tariff.
If and when the market does open up again, you'll be able to search for energy deals using Switch to compare what's available against the deal you're on now. While competitively priced deals have all but disappeared, fixed deals give you better price certainty.
Out-of-contract and standard default gas and electricity tariffs are limited by the price cap. But they can still change price twice per year when Ofgem updates the price cap. So there's no guarantee your bills won't rise.
Earn cash for generating renewable energy Installing energy-generating technologies, such as solar panels, is something you should only consider after you've made your home as energy efficient as possible.
The upfront costs of installing generation at home can be high. But the Smart Export Guarantee can pay for the electricity you generate at home and export, while the Boiler Upgrade Scheme (BUS) helps to offset the initial expense of installing renewable heating.
This replaces the Renewable Heat Incentive (RHI) – which closed on 31 March 2022. These schemes support renewable technologies including solar panels,  ground-source heat pumps and air-source heat pumps.