Find out if you are eligible for energy grants from the government or energy suppliers so that you can improve the energy efficiency of your home, reduce your carbon footprint, and save money on your utility bills.
Support is available to help you pay your energy costs, plus grants and offers can help cover the initial cost of installing energy saving measures in your house. Find more about the different plans and whether you qualify. The ordinary household could be wasting hundreds of pounds each year because their residence isn't energy efficient.
You may also be spending more money than you need to if you're eligible for help with paying your gas and electricity bills. Making your home more efficient will make it cheaper to run over time, and the modifications you adopt can help make it feel cosier too.
Help paying your gas and electricity bills
The Warm Home Discount provides a yearly payment of £140, which is targeted mostly toward senior citizens and individuals who are currently receiving particular benefits.
If you are over the age of 66, you are eligible to receive a payment called the Winter Fuel Payment. If you are over the age of 80, you will receive a higher payment.
Some households are eligible to receive a Cold Weather Payment of twenty-five pounds for each week when the temperature is lower than 0 degrees Celsius if the winter is exceptionally cold.
If you are receiving one of the following government benefits: Income Support, income-based Jobseeker's Allowance, income-related Employment and Support Allowance, Universal Credit, or Pension Credit, Fuel Direct may be able to assist you in managing your energy expenses.
Free grants for energy efficiency and insulation installation from several energy providers
The Energy Company Obligation (ECO) offers financial assistance for the installation of energy-saving measures such as cavity wall insulation and loft insulation through the use of grant programmes. You could also be able to seek assistance in upgrading an outdated heating system or boiler with one that is more energy-efficient.
Instead of coming from the government, energy suppliers are the ones that provide the ECO grants. The most significant corporations are obligated to provide assistance to residential customers in the implementation of energy-saving measures.
They are mostly directed toward households with low incomes and individuals who are in precarious situations. However, the requirements to qualify for ECO are somewhat difficult to fulfil.
You can check your eligibility by going to the website of Simple Energy Advice or by calling the number for Home Energy Scotland, which is 0808 808 2282. Find out more in our ECO guide.
How much money could you save by implementing measures to improve energy efficiency?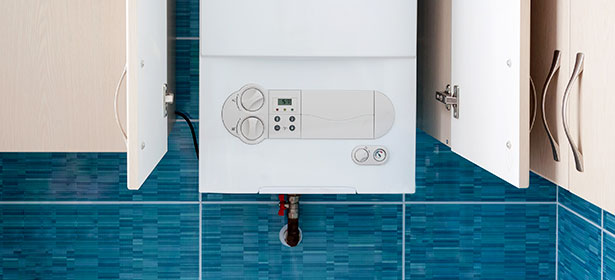 There are a lot of different things you can do around the house to save money and energy. Some of them are simple and won't cost you much money, such as installing energy-efficient light bulbs and sealing draughts. Loft insulation and cavity wall insulation are two types of insulation that are both quite simple to install and will result in significant cost savings. The cost of installing solid wall insulation is higher, but the cost savings over the long run can be considerably greater.
Alternative methods for lowering one's monthly energy costs
In addition to seeking assistance to install energy efficiency measures that can help you minimise your energy use, it is important to confirm that you are currently on the energy tariff that provides the best value.
If and when the market does open up again, you will be able to use Switch to search for energy offers and compare what's available to the plan you're currently on with what's available in the future. Fixed plans provide you with greater pricing certainty than competitively priced deals, which have all but vanished from the market.
The price cap places restrictions on gas and electricity rates that are not covered by a contract as well as those that are the regular default. However, even after that, they still have the ability to adjust their prices twice a year when Ofgem updates the price cap. Therefore, there is no assurance that the amount you pay in bills won't go up.
Make money by producing alternative forms of energy. After you have optimised the energy efficiency of your home to the greatest extent feasible, you should give some thought to the possibility of installing technologies that generate electricity, such as solar panels.
The initial investment required to establish generation at home can be rather substantial. However, the Smart Export Guarantee may reimburse you for the power that you generate at home and sell, and the Boiler Upgrade Scheme (BUS) may assist in offsetting the initial cost of installing renewable heating. Both of these programmes are available.
This takes the place of the Renewable Heat Incentive, or RHI, which will no longer be available after March 31, 2022. These programmes provide financial assistance for the installation of renewable technology such as solar panels, heat pumps that get their energy from the ground, and heat pumps that draw their energy from the air.