If you can't work or need a specially adapted vehicle, the Motability scheme offers support to help you buy a suitable new car. Read more: https://www.which.co.uk/reviews/new-and-used-cars/article/how-to-buy-the-best-car/how-to-buy-a-motability-car-aGss89b6MbnY – Which?
The Motability scheme gives people with disabilities the chance to use their government-funded disability benefit to lease a new car and other mobility aids, such as scooters and electrically powered wheelchairs. In this guide we explain who's eligible for the Motability scheme, which cars are available and the special adaptations that can be made.
Who can qualify for a Motability car?
The Motability scheme allows people who receive mobility allowance to exchange all or part of it to lease a vehicle of their choice, including wheelchair accessible vehicles (WAVs). To be eligible, you must be in receipt of one of the following mobility benefits and have at least 12 months' allowance remaining.
Higher Rate Mobility Component of Disability Living Allowance (HRMC DLA)
Enhanced Rate of the Mobility Component of Personal Independence Payment (ERMC PIP)
War Pensioners' Mobility Supplement (WPMS)
Armed Forces Independence Payment (AFIP) 
Who is allowed to drive a Motability car?
Don't worry if you need someone else to be able to drive your Motability car. Provided the vehicle is used for your benefit (for example, for shopping or other essential and routine journeys), it can be used by up to three named drivers, be they friends, family or carers. The person leasing the car needn't necessarily be in the vehicle at all, as long as they benefit from it. Typically, named drivers will reside in the same household as the disabled customer. If they don't, Motability may require a location tracker to be fitted to ensure the person who qualifies for the scheme really is benefitting from the car.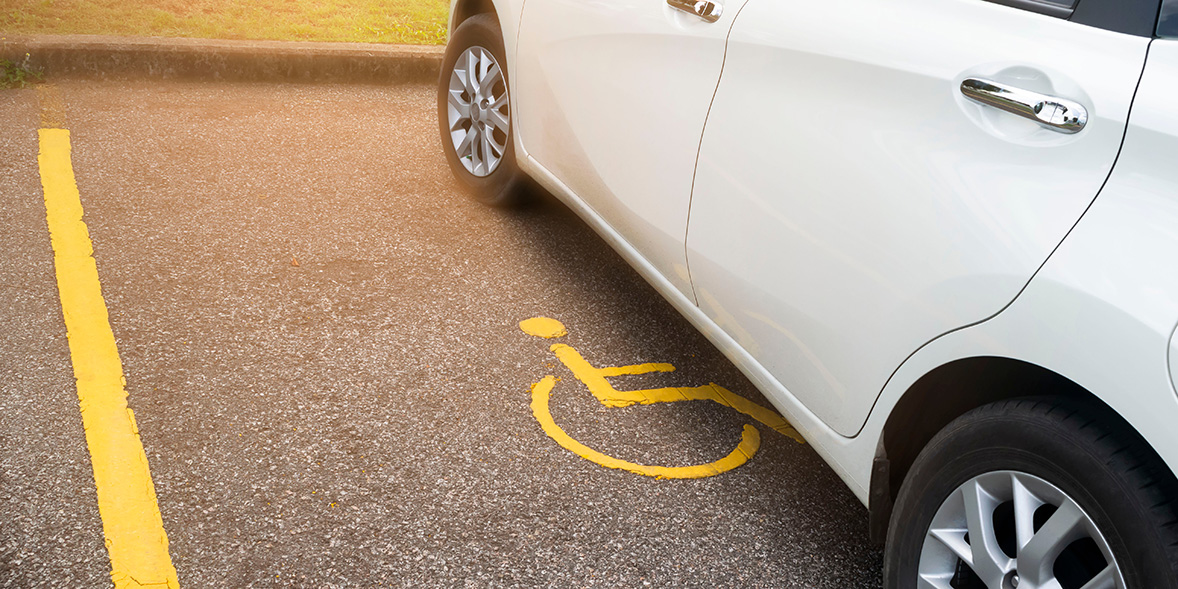 Only one driver under the age of 21 is permitted, and all drivers 25 and under will only be allowed to drive cars falling into insurance group 16 or lower, limiting the choice of models available. All drivers will need to hold a legally valid UK driving licence, applicable for the type of vehicle being leased.
Other licence holders aren't necessarily excluded, but further checks will apply. Any serious driving endorsements, convictions or disqualifications in the past five years may also disqualify you from the scheme. For more information, check RSA insurance, which covers vehicles used under the scheme.
If you have a disability that affects your ability to walk or use parking meters, you may be entitled to a Blue Badge parking permit. Find out who qualifies and how to appeal if your application is turned down – see our guide to the Blue Badge scheme.
What vehicles are available on Motability?
There's a surprisingly wide range of cars available through the scheme, ranging from city cars and small hatchbacks, to large family models and MPVs. You could even lease a two-door coupe or convertible, if your needs allow. However, more expensive models are subject to a one-off advanced payment, as their cost isn't entirely met by mobility allowance.
The more expensive a car is to buy, the more expensive this payment will be. If you can't afford to pay more, it doesn't mean you'll be stuck for choice – a good number of small and medium hatchbacks are exempt from advance payments.
Ford Motability
As the nation's most loved car brand, Ford has a strong offering of motability cars. From the immensely popular Ford Fiesta small hatchback and larger Ford Focus (also available as an estate).
The brand also offers the new Ford Puma crossover, as well as the Tourneo connect Passenger Van, which is suitable for a wide range of mobility adaptations.  Find out how dependable Ford models are – we reveal the most reliable car brands.
BMW Motability
If you're prepared to pay a bit extra, you could get into a car from a luxury manufacturer. BMW's smaller hatchbacks and crossovers are available as part of the Motability scheme, though one will take up the entire mobility allowance, and typically require a sizeable advance payment.
There's a decent amount of choice though, from the practical BMW 1 Series hatch and the more curvaceous BMW 2 Series Gran Coupe, to sports SUVS such as the BMW X1 and BMW X2.
Audi Motability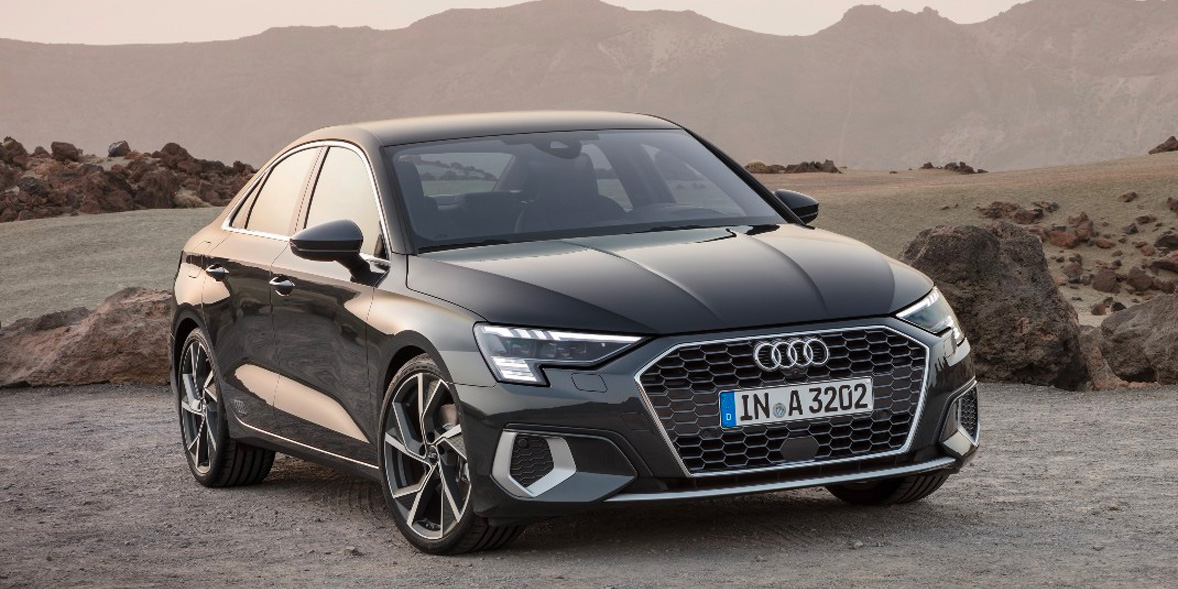 The upmarket Audi A3 saloon and hatchback are available through Motability, although advance payments can exceed £3,000.  Aside from that, only the smaller Audi A1 hatchback, and the Audi Q2 and Audi Q3 crossovers are available. The bulk of Audi's models – like those from rival brands BMW and Mercedes – are too expensive to be included within the scheme. Get the definitive verdict on all Audi models we've reviewed, in our Should I buy an Audi? guide.
SUV Motability
If you want the security of four-wheel-drive, or just like the image of a high-riding SUV, there's plenty of choice offered through Motability.  You'll need to consider your needs carefully though, as our tests have often revealed that some crossover models aren't as practical as their hatchback counterparts. Here's a list of just some of the four-wheel-drive models available:
Audi Q3
Kia SportageMini Countryman
Mini Countryman
Mitsubishi Outlander PHEVSeat Ateca
Seat Ateca
Unfortunately, if you're dreaming of getting into a luxury off-roader such as a BMW X5 or Range Rover on Motability, you're going to be disappointed.
How do I know if a Motability car is suitable for me?
If you need room for a wheelchair or other necessities, space and practicality are likely to be some of the most important things to consider when choosing a Motability car.
Each of our car reviews features detailed measurements of both passenger and luggage space, as well as important usability information, such as visibility from the driver's seat, so you can quickly narrow down a model that's suitable.
Think about whether you need a car with an automatic gearbox, as most steering and throttle adaptations will only work with automatic cars. This needn't limit your choice, as vehicles across the price spectrum are available with automatic transmissions of different types, although some are smoother and more responsive than others. Also consider any convenience extras you might like, such as adaptive cruise control or lane departure aids. It's worth taking an extended test drive to ensure the model you're considering really will meet your needs.
Where can I find a Motability dealer?
There are more than 4,500 Motability-approved dealerships in the UK, and you can use the Motability car dealer finder to locate those nearest to you. Some dealers offer home visits, while others will help you with transport to and from the showroom.
Do visit at least two different dealerships before you choose a car, as they may well have different models for you to look at. You should also take anybody who may use the car with you to the showroom so you can all get a feel for what the car would be like for day-to-day use.
Adapting Motability cars
The Motability scheme offers around 500 different vehicle adaptations to tailor your new car to your specific needs. The following are just some of the features available:
Mechanical hand controls
Steering aids
Permanent and wheelchair swivel seats
Left-foot accelerators and other pedal modifications
Remote control of certain functions
Wheelchair stowage (rooftop and in-car systems)
Person hoists
Pedal guards
Many alterations are available at no additional cost, and you can even transfer adaptations between vehicles within the scheme. A lot of more common adaptations are available free when you order your car, but you can see a full list of suppliers (and prices) on the Motability website.
Not all adaptations will be suitable on all cars offered. Got a Motability car in mind but want to know whether it's any good?