From how loud the alarm is to whether it can be accidentally set off by your pets, we put all burglar alarms and smart security systems through a barrage of tests to find the best ones.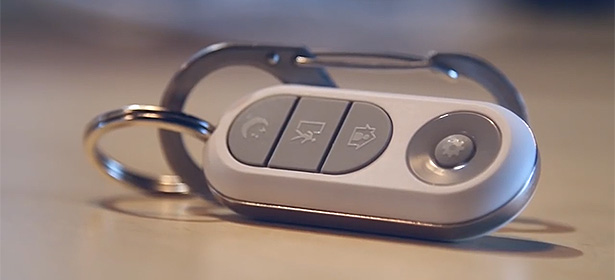 Our burglar alarm and smart security system reviews go further than any other, as they are based solely on technical tests with expert assessments. Every single test we do goes towards producing the Which? overall percentage test scores that you'll see with every review.  These scores cannot be influenced by any preferences or bias, as they are purely sourced from ratings in our test lab.  We never accept free review samples from manufacturers, and instead buy all the alarms that we test in the same way that you would purchase one.
What makes a  Best Buy alarm?
We test two main types of alarms Bells only: these traditional-style alarms are simple but often effective deterrents to burglars.
Best Buy bells-only alarms will be easy to install and use, and have a loud and sensitive alarm. They must score at least 80% to qualify.
Smart alarms: These more modern alarms enable you to control your home security via an app on your phone. We have plenty of top quality smart alarms that have scored more than 76%, and so qualify as Best Buys.  Any burglar alarm that does qualify to be a Don't Buy, whether that is a smart or bells-only alarm, will score under 45%  These poor quality alarms will be hard to use, have a weak, insipid alarm and struggle to tell a cat from a burglar.
How is the  score calculated?
In every burglar alarm review, you'll see an overall Which? score as a percentage, showing how the alarm fared under our rigorous testing.
Our tests do not consider the price of the alarm, so a cheap alarm has as much chance to impress as a very expensive system.
You can see below how we weight the score for each alarm based on numerous important factors, including alarm sensitivity and sound (loudness).  We also display a range of individual star ratings for each alarm so you can see how it fared across a number of areas.
You can also filter the results for things that are important to you, such as ease of use.  How the overall burglar alarm test score is calculated:
Alarm sensitivity 40%
Ease of use 20%
Sound 20%
Visibility 15%
Multiple logins via the app 5%
For bells-only alarms, the 5%
for 'multiple app logins' is redistributed across sensitivity, sound and ease of use.
To become Best Buys: Bells-only alarms must score at least 80%, while smart alarms must get at least 76%.
Our burglar alarm testing
Ease of installation and daily use
All the alarms we've tested should be suitable for you to install yourself, according to the manufacturers. However, we find in our testing that this isn't always the case.
Some alarms are simply too complicated to be installed by the average DIY user, and so will require you to shell out for a professional installation.
Once set up, we assess the alarms for how easy they are to use – including arming and disarming the alarm, and using additional features such as panic alarms.  With smart alarms, we do a full assessment of the app, including how easy it is to use, the quality of notification messages and whether multiple people can be logged into the app at once, such as you and your partner.
Alarm sensitivity
Our comprehensive tests assess how effectively the alarm system responds to a motion detector or sensor being breached, and then triggers the alarm.
We base this on a number of scenarios, including a burglar approaching the sensors from various angles, moving slowly or at a fast motion.
We also see if the systems works just as effectively at night as in the daytime.  With smart alarms we check how quickly an alert notification is issued to your phone. Best Buy alarms will alert you as soon as a sensor is breached so you can take immediate action.
The 'cat' test – is the alarm safe to use with pets? You don't want your alarm going off every time your cat runs under the sensor. Alarms should be pet friendly so you can leave the house without having to worry.
We use a real cat in our testing and let the moggy run past the sensor from a range of angles, checking if the alarm is triggered.
Most alarms are able to tell a feline friend from an incurring intruder, but one we tested completely failed this assessment and happily set off the alarm when the cat ran past.
Loudness of the alarm
You don't want an alarm so quiet that it isn't going to wake even a mouse, let alone scare off a burglar.  We check how loud every alarm is – they range on test from a relatively modest 82 decibels (db) to an ear-splitting 104db.
We check the sound level both inside the home and also outside.
Some alarms lack external sounders and so will struggle to alert the neighbours and anyone close to your property that there could be a break in.
Is my smart alarm safe from hackers?
We put all smart alarms and their associated apps through an in-depth security assessment. Our test program is aligned with the recently emerged EN 303 645 security standard, but goes beyond that in several areas.
Conducted by trained experts, our tests probe a number of important areas, including whether the alarm and app uses strong passwords, encrypts your private information and protects you from basic hacking attacks.
We also check any basic risks to your data privacy, such as apps requesting a large number of data permissions.  Security doesn't currently contribute to the alarm's score, but if we find any concerning issues in our testing, we contact the manufacturer to get them fixed.
If the flaws are sufficiently severe based on our risk assessment process, we could hold back an alarm from being a Best Buy, or automatically make it a Don't Buy, unless the issue is rectified by the company.