The latest insulation grants and free insulation offers in one handy place. Find out if you qualify, or the best ways to pay for insulating your home, so you can save money on your your energy bills
Insulation helps keep your home feeling cosy as well as cutting your energy bills. But it's pricey to install, so it's worth finding out whether you qualify for a grant to help with the cost of installing insulation in your home.
Some energy companies offer free insulation or grants to help you make your home more energy efficient, thanks to the government's Energy Company Obligation (ECO) Scheme. Even if your energy supplier doesn't, here's how much you could save on your energy bills with insulation:
Loft insulation (270mm): between £135 and £250 a year
Floor insulation: between £30 and £75 a year
Cavity wall insulation: between £85 and £280 a year.
How much you can save depends on the size and type of your home, and how energy efficient it is already. Over time, insulation will pay for itself with the savings you make on your energy bills, so it's worth doing.
If you need help with the initial cost of installing insulation, read on to find out what assistance is available.
Are insulation grants still available?
Free loft and cavity wall insulation, or grants towards it, are available from some energy suppliers under the Energy Company Obligation (ECO) scheme. Find out more in our guide to free loft insulation from energy suppliers.
If you receive certain benefits, you might be able to get a grant for insulation, or a new boiler, through the Affordable Warmth Scheme.
Paying for insulation
If you're not eligible for a grant, how you pay for insulation jobs will depend on your individual circumstances and the cost of the job.
You can do simple insulating jobs yourself relatively cheaply, such as draught proofing and loft insulation. Bigger jobs that need a professional installer can cost upwards from about £345 for cavity wall insulation in a flat to around £7,400 for internal solid wall insulation.
To find out the costs, savings and payback times for the various insulation jobs, see our individual guides to:
loft insulation
cavity-wall insulation
solid-wall insulation
floor insulation
roof insulation
draught proofing.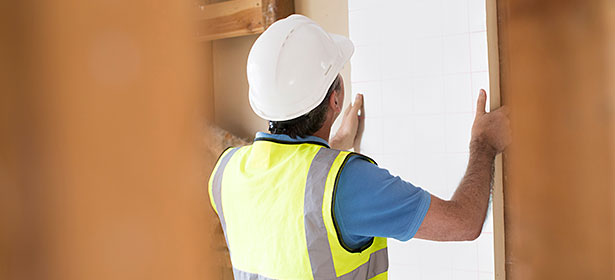 Paying for insulation with your credit card or mortgage
You can also pay for insulation using a 0% on purchases credit card and repaying it over the term of your credit card deal. Or you could also consider increasing your mortgage to pay for larger and more expensive home improvements.