Looking for an empty beach, castle, garden or gallery? Which? readers have rated the best places for peace, quiet and lack of queues
With restrictions slowly loosening and May half term on the horizon, it's the ideal time to start planning your days out across the UK. Whether you fancy a solo jaunt to a cultural attraction, a family trip to the seaside, or a couple's outing to a historic city centre, there are numerous options where you can still escape the crowds. Even if the weather isn't on your side, now that indoor attractions are reopening there are a host of museums and galleries to choose from too. Scotland was already allowing visitors to indoor attractions, while England and Wales reopened on 17 May and Northern Ireland from 24 May. If you're worried about mixing with the public again and want to skip the busiest destinations with their thronging queues, we can help you plan your outing. Below readers have rated their favourite least-crowded day trips, with places that scored five out of five for peace and quiet or lack of crowds and queues revealed.
Day trips to the least crowded seaside towns
Beer, Devon
Tucked away beneath white cliffs, Beer seems to remain at least half a secret. This fishing village, with its flint cottages, cobbled lanes and shingle beach was applauded for its peace and quiet by  readers.
At the beach you can watch the small fishing fleet unload crab and shellfish. Alternatively, head for the South West Coast Path which runs along the cliff tops for walks.
Dungeness, Kent
Dungeness was the only other destination in our seaside town survey that scored more than 70% overall as well as five stars for peace and quiet. The lack of crowds might be to do with its unusual desert-like appearance.
Its extensive shingle beach is flat and dotted with a few huts and old railway carriages and is overlooked by a nuclear power station. But survey respondents liked that the beach was empty and the closeby nature reserve's 'interesting wildlife and plants' and 'rare bird migration viewing'.
Day trips to the least-crowded historic UK attractions
Fountains Abbey and Studley Royal Water Garden, North Yorkshire (£15 per adult, £7.50 per child)
A day trip to see the country's largest monastic ruins is one to save for when the weather is kind. The beautiful main attractions – the Romanesque ruins and the garden's serene pools and statues – are outside.
When you're finished strolling around the estate set in over 800 acres, there are three eateries where you can grab a light bite or a full afternoon tea. Read our full UK historic attractions survey results to find out what readers awarded the site for its food and drink.
Culzean Castle, Ayrshire (£18.50 per adult and £10.50 per child)
Exploring Culzean Castle's ornate rooms where aristocracy once partied, its walled garden, country park, swan pond and woodland will keep you occupied all day.
The castle sits on the Ayrshire cliff top peering over Culzean beach, so when you've finished exploring it, you can head down to the coves and rock pools below.
Alternatively, one reader advised taking 'the coastal walk from the castle down to the swan pond' for 'great views of the Clyde at any time of the year'.
Durham Cathedral, County Durham (free)
Durham Cathedral is an inspiring sight with its high vaulted ceiling and huge, chevron striped pillars. Readers lauded the pillars for their magnificence, as well as the views from the tower, which you have to pay to climb.  You won't need an entire day to visit Durham Cathedral.
But Durham itself was well-rated in our latest UK cities survey [link], so you could finish the afternoon off exploring Durham castle, or enjoying a river boat tour.
Day trips to least-crowded museums
St Fagans: National Museum of History, Cardiff (free)

Welsh history has been brought to life through 40 buildings from different historical periods at St Fagans. It stands in the 100-acre grounds of St Fagans Castle and gardens and explores how Welsh people have lived throughout history.
The buildings re-erected and some recreated, include a clog-maker's house, a school first built in the 1880s, as well as a typical general store from South Wales complete with original packaging.
National Railway Museum, North Yorkshire (free)
National Railway Museum offers a fascinating day out where you can immerse yourself in the history, as well as the future of train travel. As one reader put it:
'This place is a must for all rail enthusiasts and educational for those who are not'. Inside, you'll find locomotives from steam engines to bullet trains and the engineering behind the machines. Readers rated it five out of five for how engaging it is in our historic attractions survey results. Find out more about the National Railway Museum
Royal Air Force Museum (Cosford), Shropshire (free)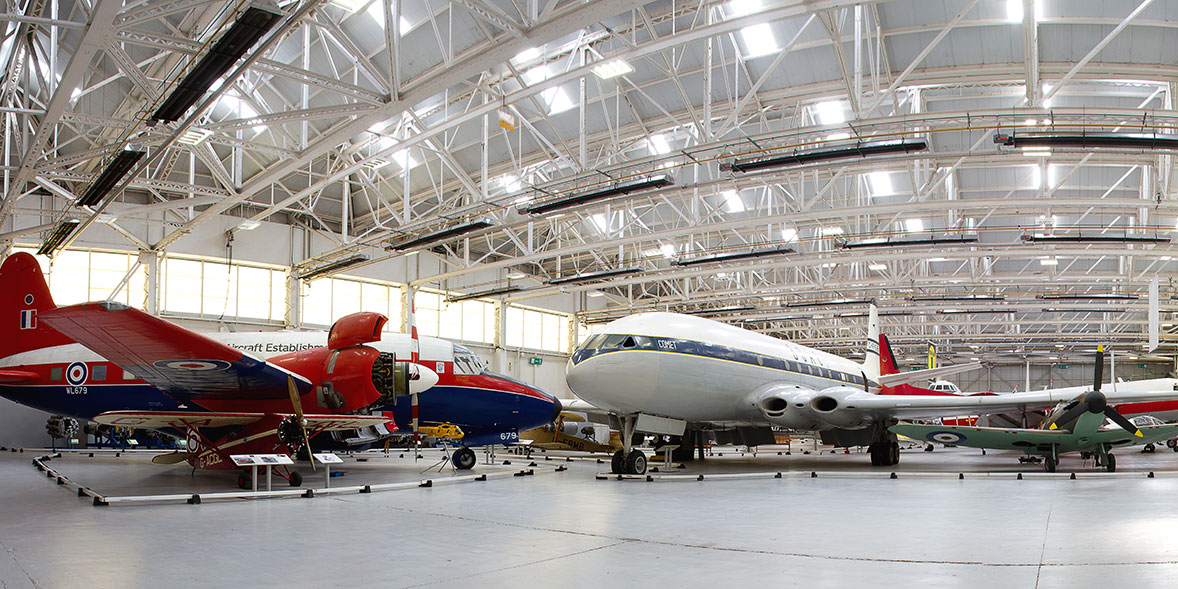 This museum displays historic military aircrafts in wartime hangars, including British and German bomber planes, such as the world's oldest Spitfire and a Dornier Do 17.
A story is told alongside the exhibits with interactive displays, personal snippets from those who served in the RAF and a flight simulation. It's hardly surprising it scored the full five stars for engagement in our survey.
Day trips to least-crowded UK cities
Medium UK city: Chichester
A trip to a UK city can make a great day out. Historic Chichester – a 1.5 hour train ride from central London – is home to Roman Baths and a 12th century cathedral which readers rave about. If you're less of a culture or history buff, Chichester scored four out of five for shopping in our recent UK cities survey [link].
The city offers everything from large retailers to small independent shops and although compacted into a small area, still scored highly for lack of crowds.
Small UK city: Wells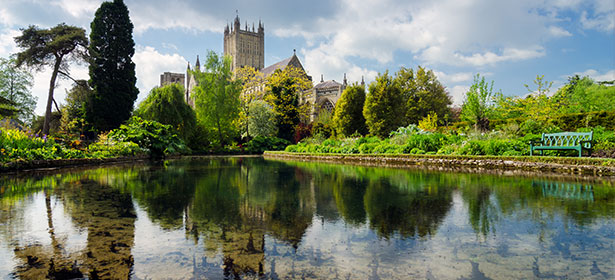 With a maze of cobbled streets and medieval architecture, Wells is a quaint city that's not even one mile wide. It's just a short stroll from the gothic cathedral sitting at its heart to Bishop's Palace, home to the bishops of Bath and Wells for over 800 years.
Here you can explore the palace as well as the 14 acres of gardens. Once you've soaked up the history of Wells, boutiques and restaurants are close by. Despite so much to offer in a small place, one reader called it a 'delightful quiet city'.